<< Doug: Y&amp;T - Phil Kennemore Benefit Auction Keith St John with Lynch Mob >>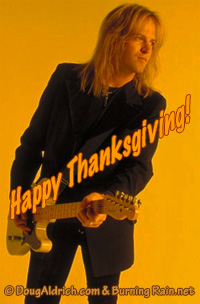 Happy Thanksgiving to you all!
Had a nice day with the family.
Its been a long time since had a day off so It was just football beer and food...
.. by BURNING RAIN net | comments (0) + facebook comments
Please leave your comment at Burning Rain Message Board.
<< Doug: Y&amp;T - Phil Kennemore Benefit Auction Keith St John with Lynch Mob >>
[ Back | Page Top ]