<< Keith: NAMM Jamm Guitar Players Ball Keith: BONZO 'The Groove Remains The Same' >>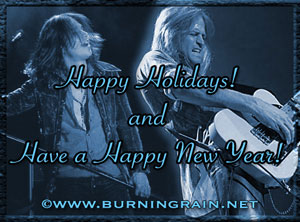 Happy New Year everyone!
May the year of 2011 bring you a lot of happiness and smiles.
Thank you all for your support in 2010 and Hope to see you in 2011!
New Year messages on Doug Aldrich message board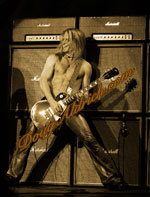 Thanks to you guys for the New Years wishes.
It's gonna be a good one!!
Thanks to you all for all your support in2010
I'm very grateful.
Now back on the road.
Just leaving Bishop Ca.
Hope to be home in about 4 hours.
Thanks y'all
Best wishes back at you for the New Year! ... Doug
.. by BURNING RAIN net | comments (0) + facebook comments
Please leave your comment at Burning Rain Message Board.
<< Keith: NAMM Jamm Guitar Players Ball Keith: BONZO 'The Groove Remains The Same' >>
[ Back | Page Top ]