<< CD: Whitesnake - Forevermore/Updates 2011 Doug: Rest in Peace Gary Moore >>
Today marks Doug Aldrich's birthday.
Happy Birthday Doug!!
Leave your birthday message for Doug on the DA.com message board!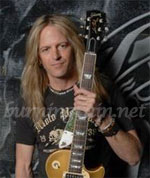 Wow! What can I say but Thank You.
You guys make an old dude feel young again!! Haha
I had a really great day today. Just pretty mellow. Got up, did breaky for Ryder, got an unexpected nap, played guitar and gonna have a coulee beers tonight with friends.
I very much appreciate you all thinking of me today. I'm very fortunate to have your support..... Specially today. Cause when you get to be as old as me..... You need all the support you can get!!
Thank you very much everyone.
Love Da
.. by Doug Aldrich site | comments (0) + facebook comments
Please leave your comment at Burning Rain Message Board.
<< CD: Whitesnake - Forevermore/Updates 2011 Doug: Rest in Peace Gary Moore >>
[ Back | Page Top ]