<< Ian Mayo Birthday Montrose Photos / Updates 07 >>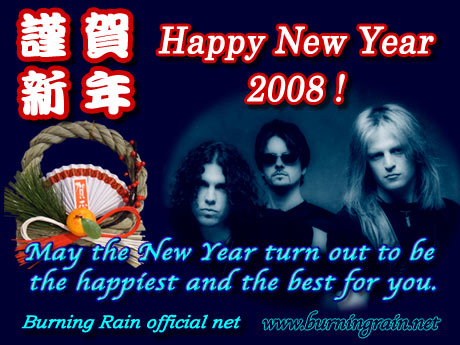 Happy New Year !!
May the New Year turn out to be the happiest and the best for you.
Happy Holidays!

Happy New Year 2008

I hope all of the BR fans have a wonderful Christmas and the new year brings everyone good luck and happiness.
... Ian
.. by BURNING RAIN net | comments (0) + facebook comments
Please leave your comment at Burning Rain Message Board.
<< Ian Mayo Birthday Montrose Photos / Updates 07 >>
[ Back | Page Top ]