Bad Moon Rising Fan Club: Fan meeting
Sat Jan-30-1999 in Tokyo, Japan
Bad Moon Rising Fan Club Presents Fan meeting
In the end of January in 1999, Doug Aldrich and Keith St.John went to Japan to promote their debut album Burning Rain. During their stay, on January 30th, Bad Moon Rising Fan Club Presents Fan meeting was held in Tokyo and Doug and Keith attended it as special guests.
Fan meeting

Listening to the CD "Burning Rain" (World Premiere!?)
Q and A
Contest
Presents: winners got special prizes
Signing Session
Brief Report by BR.net
Q and A
The fans asked about 15 questions to Doug and Keith.
Doug and Keith answered the questions in earnest, politely, and sometimes funnily:)
The Contest
The fans created Band logo, CD jacket, illustration, and etc...
Doug and Keith picked the best one each.
The best prize (Doug)
CD back-Jacket by Annie
The best prize (Keith)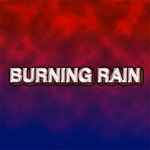 CD Jacket by Harumi
Entries

CD back-Jacket by Harumi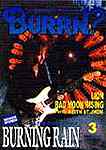 Magazine front cover by june.s

CD Jacket by megu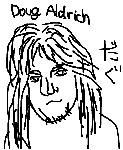 illustration by megu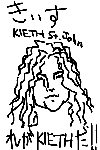 illustration by megu

CD Jacket by Harumi

Band logo by Harumi
Presents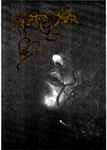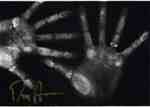 and more