<< Ian Mayo Birthday Burning Rain widget /Updates 2008 >>
We are very grateful to you for the support for us in 2008!
We hope 2009 will be better and happier for you all.
This BR site is now 10-year-old and the BMR site is 12-year-old.
Thanks for your visit and support!
Much peace, love and joy to you all in 2009.
Hey everyone. Happy 2009 to you!!
I hope you all had a safe and fun New Years.
I ended up going out for Mongolian BBQ and then went to a movie. It was very nice and relaxing.
I know there were some parties and stuff, but after traveling and partying all year,
I just wanted to keep it lowkey this year.
Thanks to you all for all your friendship and support last year. I got to see a lot of you last year,
and even though I didn't have much time, it was still cool to see you.
I look forward to seeing you all as soon as possible in 09.
Again, wishing you all, happiness, health, fun and money for the new year!!
Best regards, Doug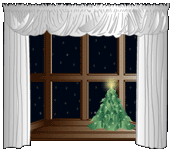 Happy Holidays!
Hey everyone,
Just wanted to say thanks so much for the Xmas greetings! Im just gonna send the wishes back to you all on this post as I need to get my head back down.
I am kinda under the weather with a cold and burnt from the trip home.
I wish you a really Happy and Great Christmas and Holiday!
Have fun and enjoy the time with friends and family.
Thanks again. All the best,
Doug
.. by BURNING RAIN net | comments (1) + facebook comments
[354] Keith Atherton .. Jan.25.2009 05:22 AM
Hi Doug. Liverpool 2008 was fantastic, can you please tell me, will you be back summer 2009. I took my son with me last year, this year all being well i will be taking my two sons.
White Snake has been a part of my life since 1978, I would love the chance to meet you all.
good look and be safe for 2009, your friend Keith.
Please leave your comment at Burning Rain Message Board.
<< Ian Mayo Birthday Burning Rain widget /Updates 2008 >>
[ Back | Page Top ]